How to Find a Niche – A Guide for Beginner Bloggers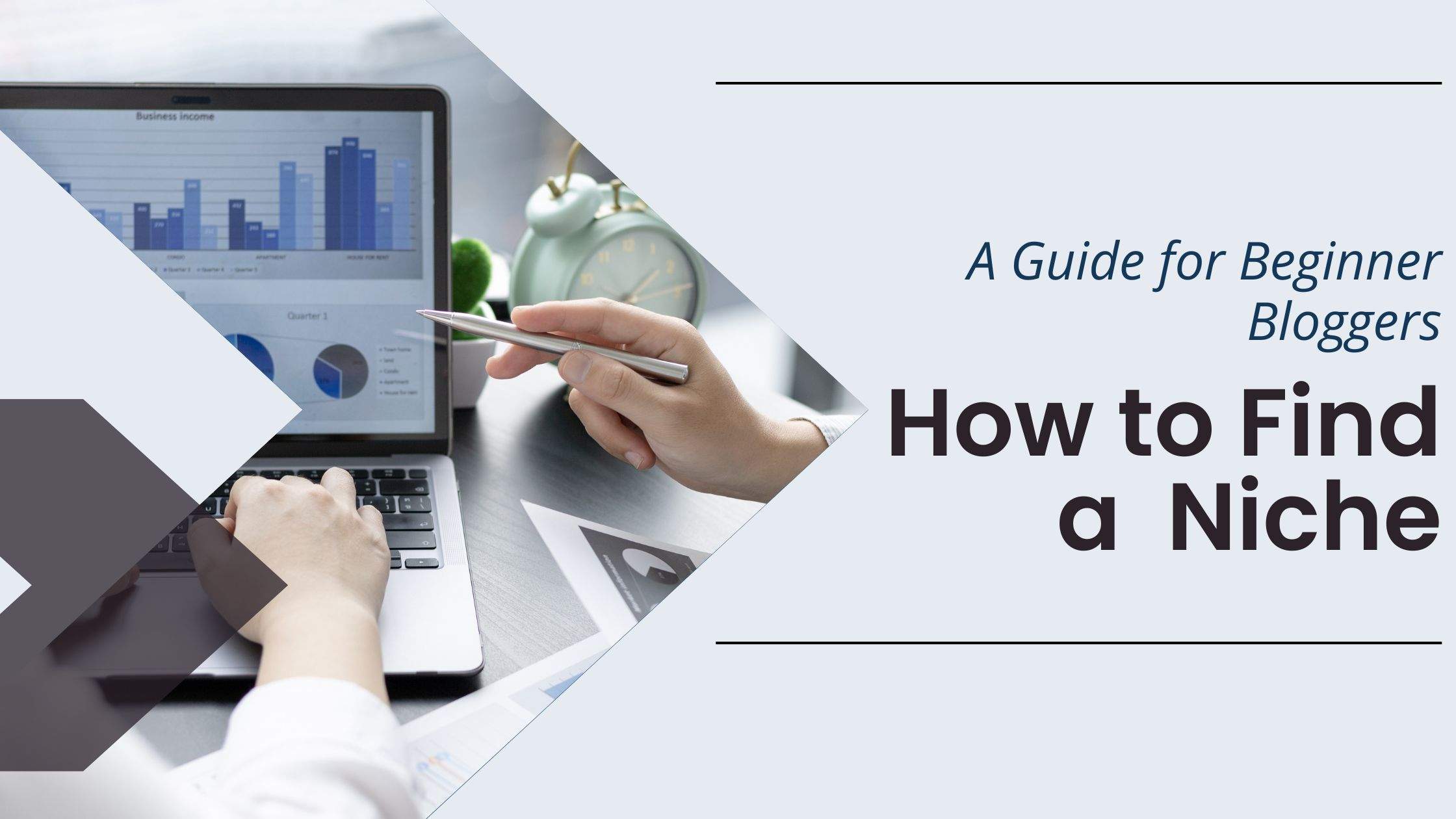 Blogging is the great way to share your thoughts with the world, and there are infinite possibilities for what you can write about. But before you get too carried away, it's important to think about what niche you want to focus on.
What is a niche ?
A niche is a specific area of interest that you can focus your blog on. It could be anything from parenting to travel to cooking. The key is to find something that you're passionate about and that has the potential to attract an audience.
In this article, we'll explore how to find a niche and make it your own. We'll also share some tips on how to stand out in a crowded market and attract readers to your blog. So read on, and get inspired to start blogging today!
Discovering a Topic You're Passionate About
The first step to finding a niche for your blog is to discover a topic you're passionate about. This could be anything from fashion to food or travel to home decor. The key is to find something you're interested in and that you can talk about for hours on end.
Think about the things you love, the things that make you happy, and the things that inspire you. What are you curious about? What do you want to learn more about? What topics do your friends and family members always come to you for advice about?
Start brainstorming and brainstorm some more. The more ideas you have, the easier it will be to find a niche that's perfect for you.
How to Spot and Analyze Your Target Audience
The next step is to analyze and spot your target audience. What are their interests? What are they looking for? What solutions are they seeking? What are their pains and frustrations?
Take some time to answer these questions. It will be easier to create content that attracts your intended audience the more you are aware of them. After all, you want to be the voice they're looking for—the one that provides the solutions they need and helps them overcome their challenges.
Researching Current Trends in Your Niche
Once you've chosen a niche, it's time for the real work to begin: research. This is where you'll learn everything you need to know about your topic, from the latest trends to the most popular forums and discussion boards.
You'll also want to research your competition. What are they doing that's working? What can you do to differentiate yourself from the competition? How can you make your blog stand out in a crowded field?
There's no shame in looking to others for inspiration. In fact, it's essential for any blogger starting out in a new niche. So take your time, read up on your topic, and soak up all the information you can. The more knowledgeable you are, the better equipped you'll be to dominate your niche.
Finding Engaging Content Topics Within Your Niche
Once you have chosen a niche to focus on, the next step is to start brainstorming ideas for content. Think about topics that might be of interest to those who are likely to follow your blog. You can scour the web for topics that have already been covered or think of some new, unique ideas that haven't been explored yet.
If you're having trouble finding content ideas, start with what you know. Do research to learn more about the topics within your niche and find out what other people might be interested in hearing about. Ask friends and family members for advice and their feedback on various topics and areas you'd like to cover in depth.
You can also look at some of the popular blogs related to your niche and see which topics and posts consistently get responses from readers. This can help you identify which topics people like talking about and keep track of what generates conversations within your niche.
Using the Right Tools to Measure the Success of Your Blog
Once you have an idea of the kind of niche audience you'd like to target, it's time to get more serious. You need to measure how successful your blog is in terms of growth and engagement. The key is to use the right set of tools.
There are many free and paid platforms out there to help you track the success of your blog. Some popular ones include Google Analytics, Facebook Insights, and BuzzSumo. You can also opt for a more comprehensive tool such as Ahrefs or SEMrush for complete visibility into what your blog is doing.
These tools will help you understand the areas that require improvement and give you insight into where your audience is coming from so that you can have a better understanding of their wants and needs. Ultimately, it will give you a better idea of how well your blog is performing in comparison to those within your niche – so that you don't get left behind!
Tips for Successful Monetization of Your Blog
You've come up with an idea, researched your market, and crafted great content and now it's time to start making money. It may be tempting to jump straight into monetization, but there are some key things you need to consider in order to make sure your blog is successful.
First, when it comes to monetization, it's important to provide value first. You should never force ads or sponsored content on your readers–instead, focus on building relationships with your readers and providing quality content before you start monetizing.
Second, take advantage of popular affiliate programs. Research the most popular programs available and look for products that are relevant to your niche. Once you find them, sign up for the program and promote their products in an honest way.
Third, don't forget about sponsored posts! This is a great way to generate additional income while highlighting relevant products/services. Just be sure you are only working with brands that align with your blog's mission and message–you want to make sure you are providing valuable resources and promoting brands in an authentic way.
Conclusion
So, how do you find a profitable niche in simple steps :
 Decide what you're passionate about.
Narrow down your interests.
Do some research.
Brainstorm a few ideas.
Choose the best one.
Start blogging!