Ideas For Saving Money While Starting A Business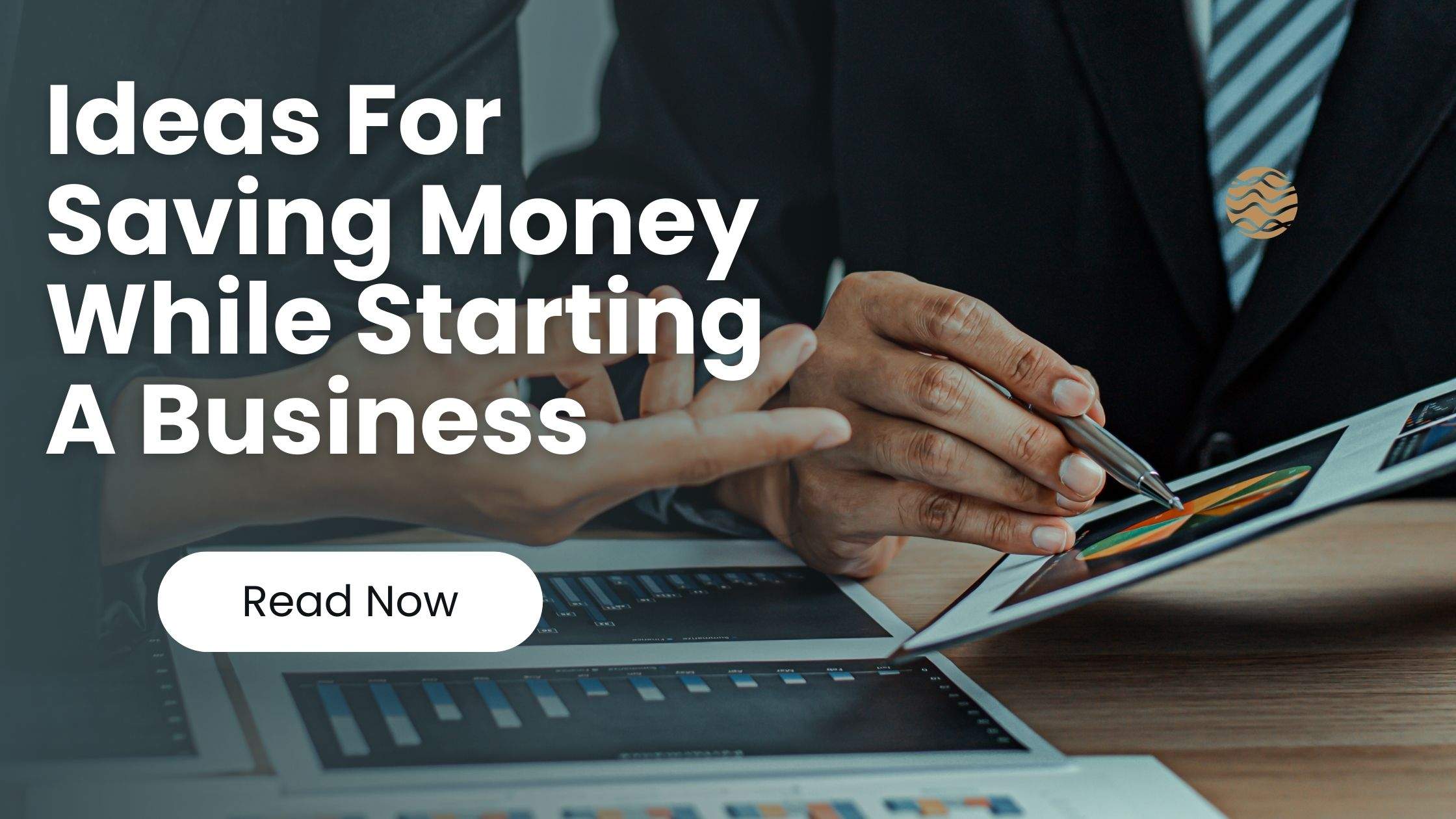 The Best Money Saving Strategies for New Businesses 2023
While it's an exciting time, it can also be nerve-wracking—especially when it comes to money. How can you keep your expenses down without compromising on quality or cutting corners?
Below, we'll give you some tips for saving money as a new business. From negotiating better rates with suppliers to being frugal with office supplies, these tips will help you keep your costs low without sacrificing your bottom line.
Research Low Cost Business Ideas
Before you start your business, it's important to do your research and find low cost business ideas. That way, you can minimize your upfront costs and give your business the best chance for success.
There are a ton of great ideas out there, so it's important to find one that's a good fit for you and your skills. You don't need to have a ton of money to start a business—you just need to be creative and willing to put in the work.
So do your research, come up with a few good ideas, and get started today!
Develop a Lean Business Model
When you're starting a business, the most important thing is to develop a lean business model. This means finding ways to reduce your expenses while you're getting your business off the ground.
There are a number of strategies you can use to do this.
For example, you can buy in bulk, negotiate better rates with suppliers, and find ways to reduce your overhead costs. You can also streamline your operations and make sure that you're only doing the things that are essential to running your business.
The bottom line is that you need to be creative and find ways to cut costs without compromising the quality of your product or service. By developing a lean business model, you'll be able to save money while still building a strong foundation for your business.
Utilize Low Cost Marketing Strategies
It can be tough to save money when you're just starting out, but it's important to try and find creative ways to reduce expenses. One great way to do this is by utilizing low cost marketing strategies.
There are a number of ways to market your business for little to no cost.
For example, you can reach out to your friends and family members and ask them to help spread the word about your business. You can also create a social media profile for your business and start building a following online.
If you're looking for some more affordable marketing ideas, check out some of the ones listed below:
Start a blog or write articles about your business
Hold a free event or workshop
Give away free samples or discount codes
Use Open Source Technology Solutions
There are many open source technologies available that can be used to power your business operations. By taking advantage of these tools, you can save on costly software licenses, hosting fees, and other tech-related expenses that can add up quickly.
For example, you could use popular open source languages such as HTML, CSS, JavaScript, and Python to create a website without having to purchase an expensive web hosting plan.
You could also use WordPress for content management or Drupal for ecommerce solutions.
Open source technology is usually written by experienced developers and backed by large online communities which means you'll have access to support from other users.
Additionally, many of these tools are regularly updated with new features and bug fixes so your business will benefit from constantly improving technology without disrupting your budget.
Outsource or Hire Freelancers
Hiring a full-time employee can be a big financial commitment, and it's not always the right choice for a small business. Instead, consider outsourcing or contracting specialized tasks to freelancers.
This could be anything from web design to graphic design, accounting, or PR.
Outsourcing or hiring freelancers can help you save money in the short term because you'll only be paying for the services that you need, and you won't have to worry about providing the same benefits as you would with an employee.
Plus, since you're only paying for specific services, it's much easier to budget for these expenses in advance.
It's also worth noting that outsourcing will allow you to tap into experts in different fields or industries that may not be available in your area, giving your business a competitive edge.
Furthermore, working with freelancers can help reduce overhead costs such as office space and equipment rental fees.
Start Savings With Automated Solutions
You don't have to think too hard to find ways to save money when starting out. Automation can be your friend here. Signing up for automated savings solutions is a great way to grow your funds without having to do much work.
For instance, you can set up auto payments for your bills, or even auto transfers from your checking account into a separate savings account.
Not only is this an easy and low effort way to save money but it also has the added bonus of eliminating late fees from missed payments.
You could also set up automated investment solutions if you want to put some of your extra cash towards building wealth over time.
Automated investments allow you to start investing with small amounts of money and forget about it because the service will automatically reinvest your dividends as well as buy more stocks and bonds when markets dip down.
All this helps you grow your wealth with minimal effort on your end.
So, what are you waiting for? Get started with these money-saving tips, and you'll be on your way to a successful business. Just remember to be patient, and to stay focused on your goals. With a little bit of hard work and a lot of perseverance, you'll be able to reach your financial targets in no time.